Puritii protects you from air and water pollutants which have a direct impact on your daily health.
Meet PURITII Home Detox

Enjoy PURITII Filtering Bottle

Keep Yourself and Your Family Safe!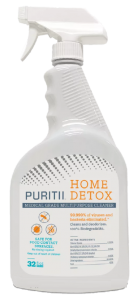 PURITII Home Detox
MEDICAL-GRADE MULTIPURPOSE CLEANER
The hospital-grade, Puritii™ Home Detox, kills 99.999% of viruses and bacteria. Use it as your one-step solution for cleaning, disinfecting and deodorizing your home to keep your family safe.
Home Detox is powerful but safe — it's hypoallergenic, 100% biodegradable and contains no harsh chemicals or fumes, skin-irritants or volatile organic compounds (VOCs). It's safe for food- contact surfaces with no rinsing required.
Pure water on the GO, everywhere!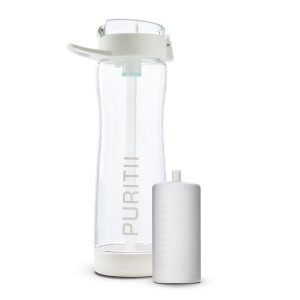 PURITII Water Bottle Filter
How Our PURITII Water Filter Works?
A TECHNOLOGICAL BREAKTHROUGH IN FILTER DESIGN
Many filters on the market target biological, chemical or emerging contaminants, but they rarely filter out all three. The Puritii Water Filter uses a proven, proprietary two-part filtration process to filter out bio-logical, chemical and emerging contaminants. This one-of-a-kind filter also makes it as easy as drinking water from a straw!
You and your family deserve clean air!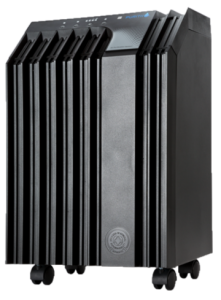 PURITII Air Filtration
Call us overachievers, but the ARIIX high-capacity, 11-stage Puritii Air Purification System removes 99.99% of particulates, microbes and dangerous gases from your home and office.
With out industry-leading lifetime warranty, rest assured your family is protected from silent, invisible toxins.
With Puritii, you take charge of your home's air quality.
POPULAR PRODUCTS QUICK LINKS
SLENDERIIZ – WEIGHT MANAGEMENT
NUTRIFII – NUTRITION AND ENERGY
PURITII – Pure Water – Home Detox Cleaning – Pure Air